Gentex and Alphabet Are Balance Sheet Powerhouses
Posted: February 13, 2018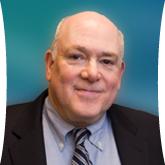 Most investors have one-track minds.
They focus intently on a company's earnings, the growth rate of earnings, and analysts' estimates (scientific term: guesses) of future earnings. Usually they give little thought to a company's balance-sheet strength.
A company with strong finances can gobble up troubled competitors in hard times, increase dividends, buy back stock, or fund valuable research and development.
In an effort to make lure investors' attention away from earnings for a minute, I annually compile a list of Balance Sheet Powerhouses.
Making the list is an honor. It is not necessarily a stock recommendation; that depends on how expensive each stock is. From the Powerhouse list, I usually pick just a few stocks to recommend.
Powerhouse Criteria
To make the list, a company must pass six tests:
Domiciled and traded in the U.S.
Market value $1 billion or more.
$300 million or more in cash or near cash.
Debt less than 10% of stockholders' equity.
Current ratio (current assets divided by current liabilities) of 2.0 or better.
Earnings of at least 10 cents a share in the latest fiscal year.
Twenty-eight companies met the criteria this year.
Honor Roll
Gentex Corp. (GNTX), which makes self-dimming rear view mirrors for cars and other products using electro-optic technology, is back on the Powerhouse list for the eighth time. The Zeeland, Michigan, company is debt-free and has more than $600 million in cash.
Alphabet Inc. (GOOGL), previously known as Google Inc., make the Powerhouse list for the seventh time. It has more than $10 billion in cash and cash equivalents, plus $91 billion in marketable securities.
Also taking a bow for the seventh time is Dolby Laboratories Inc. (DLB) of San Francisco. Its equipment enhances sound reproduction for the recording industry and movies, as well as in consumer products. Dolby has more than $800 million in cash and no debt.
Back for a sixth time is Cognizant Technology Solutions Corp. (CTSH) of Teaneck, New Jersey, a technology consultant.
Five-time winners are Expeditors International of Washington Inc. (EXPD), Intuitive Surgical Inc. (ISRG), SEI Investments Co. (SEI) and Skyworks Solutions Inc. (SWKS).
Foot Locker Inc. (FL), which had a rough year in the stock market last year (suffering a 34% loss) is still a balance sheet powerhouse, for the fourth time.
Third Timers
Copping honors for a third time are Align Technology Inc. (ALGN), Arista Networks Inc. (ANET), Columbia Sportswear Co. (COLM), Facebook Inc. (FB), IPG Photonics Corp. (IPGP), Sanderson Farms Inc. (SAFM), and Unifirst Corp. (UNF).
Celebrating their sophomore year are Ambarella Inc. (AMBA), Ansys Inc. (ANSS), Deckers Outdoor Corp. (DECK), Epam Systems Inc. (EPAM), ICU Medical Inc. (ICUI), MicroStrategy Inc. (MSTR), Monster Beverage Corp. (MNST) and Skechers USA Inc. (SKX).
Making their debut on the list are Advanced Energy Industries (AEII), Marriott Vacations World (VAC), Veeva Systems Inc. (VEEV) and Yelp Inc. (YELP).
What I Like
Among these 28 outstanding companies, there are five I currently recommend. One is Foot Locker, the shoe retailer, which I feel was beaten up excessively last year. Another is Sanderson Farms, a chicken producer I have mentioned from time to time in this column for years.
I also fancy Advanced Energy Industries, a Fort Collins, Colorado, company that specializes in power conversion, measurement and control. Its sales and earnings rose nicely in the past two years; analysts foresee the same for this year and next.
Skyworks Solutions, based in Woburn, Massachusetts, makes semiconductors used for wireless communications. The company is debt free and the stock sells for 17 times earnings.
Finally, I plump for Gentex, which is also debt free and also sells for 17 times earnings. I like its pretax profit margin, almost 30% last year.
This is the 14th column I've written about Balance Sheet Powerhouses. My recommendations from the previous 13 have averaged a 12-month total return of 15.6%, compared to 8.9% for the Standard & Poor's 500 Index over the same periods.
However, my picks from a year ago fared poorly, returning only 2.2% versus 14.2% for the index. I recommended only three stocks and Foot Locker – a disaster in 2017 — was one of them.
Bear in mind that my column recommendations are theoretical and don't reflect actual trades, trading costs or taxes. Their results shouldn't be confused with the performance of portfolios I manage for clients. And past performance doesn't predict future results.
Disclosure: I own shares in Alphabet and Sanderson Farms personally and for most of my clients. My firm owns Foot Locker, Skyworks Solutions and Veeva for one or more clients. For a few clients, I hold put options on Align Technology.