Five Ways to Invest Defensively
Posted: April 29, 2020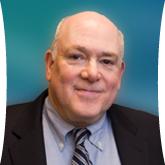 April 20, 2020 (Maple Hill Syndicate) – I never abandon the stock market utterly, and I don't think anyone should. But when a recession looms, it makes sense to get more defensive.
That means investing in sectors that usually withstand bear markets and recessions fairly well. Traditional choices include consumer staples, gold, health-care stocks, tobacco and utilities.
Staples
Even when the economy sputters, people are likely to need toilet paper, razors, hamburger and other everyday staples. That's why the consumer staples group is considered defensive.
One stock I find appealing in this group is Tyson Foods Inc. (TSN) of Springdale, Arkansas. A major producer of beef, pork, and chicken, it is ahead of many rivals in selling prepared foods that use these ingredients.
Tyson has been profitable in 14 of the past 15 years. Its dividend yield is about 2.5%. Is that yield safe? I'd have to say that no company's dividend is safe these days, but my guess is that Tyson will be able to continue it.
Darling Ingredients Inc. (DAR), of Irving, Texas, collects by-products such as used cooking oil and bakery remnants, and transforms them into animal feed, fertilizer, and gelatin. Darling did well in the financial crisis of 2007-2009, and has stayed profitable in each of the past 15 years.
Bic (BICEY), with headquarters in Clichy, France, makes Bic pens, lighters and razors. It, too, had profits in each of the past 15 years. Since 2017, its profit level has subsided somewhat, which bears watching.
There's good news and bad news regarding Bic's dividend. The yield is lovely, 7.3%. However, the company is using 89% of its profits to pay its dividend, so a dividend cut is a real possibility. Bic's debt level is very low, about 6% of stockholders' equity.
Gold
Over the decades, gold has had a tendency to maintain constant purchasing power. When governments are printing lots of dollars or Euros or francs, the purchasing power of each unit tends to decline. The purchasing power of gold tends to remain steady, which means the price of gold rises.
With most countries now in an easy-money mode, I believe the present time is a good one to own some gold. One convenient way to do it is to buy SPDR Gold Trust shares (GLD). These are certificates giving you a small proportional ownership in a large quantity of physical gold.
Buying gold this way, as opposed to keeping coins in your bureau or bullion in your basement, greatly reduces the costs of storage and insurance.
Health Care
People suffering from health problems crave relief, even in recessions. So health care is a logical defensive choice.
Henry Schein Inc. (HSIC) of Melville, New York, is a leading wholesaler of dental supplies. It has a 22-year profit streak going, and profitability was growing prior to the Covid-19 epidemic.
Biogen Inc. (BIIB), based in Cambridge, Massachusetts, is a biopharmaceutical company with several drugs on the market and several more in the pipeline. Over the past ten years, its stock has commanded a multiple of 19 times earnings on average; today, that multiple is only 11.
That low multiple reflects the fact that patents on two of Biogen's key drugs, both treatments for multiple sclerosis, will expire soon. The company also suffered disappointment on a once-promising Alzheimer's drug, but that doesn't bother me: No one has had luck yet on a treatment for Alzheimer's.
The patent cliff is a genuine problem, but I think Biogen's pipeline is good enough to help it pull through.
What I'd Avoid
About two decades ago, my mentor, David Dreman, made a huge profit in tobacco stocks. They were dirt cheap then, much less so now. On the whole, I think there are better refuges.
Nor am I a fan of utility stocks. Most of them sell for more than 15 times earnings – too much, in my opinion, for a regulated industry with little growth. I think investors are overpaying for stability here.
Recommendations
If you review your portfolio and find that it was built for good times, not bad, this is an appropriate time to sell a few of your cyclical stocks and high flyers and replace them with consumer staples, gold, or health care stocks.
If the economy makes a quick v-shaped recovery, you will be sorry you listened to me. But if, as I project, we face a stiff recession, you may be glad you made some changes.
Disclosure: I own Societe Bic and SPDR Gold Trust personally and for most of my clients. I own Biogen call options in a hedge fund I manage.
John Dorfman is chairman of Dorfman Value Investments LLC in Newton Upper Falls, Massachusetts, and a syndicated columnist. His firm or clients may own or trade securities discussed in this column. He can be reached at jdorfman@dorfmanvalue.com.