Five Stocks I Would Sell Now
Posted: May 24, 2018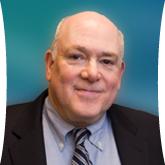 May 21, 2018 (Maple Hill Syndicate) – Midterm election years are usually quiet in the stock market, with a slight downward bias until November. In addition, the months from May through October traditionally are the weaker six months of the year. Hence the old saying "Sell in May and Go Away."
I don't advocate selling most of your stocks – ever.  But it's a good habit to trim portfolios in May, looking to weed out a few stocks that are overpriced or struggling.
Here are five stocks I would consider selling now.
Hasbro
Many traders seem to think that Hasbro Inc. (HAS), a toy maker based in Pawtucket, Rhode Island, will dance on the grave of struggling rival Mattel Inc. (MAT). But Mattel may well avoid bankruptcy, and even if it should go bankrupt, someone will buy its main toy lines. Competition will not disappear.
While Mattel's balance sheet is a mess, with debt 290% of equity, Hasbro's isn't a thing of beauty either, at 109%.
Both companies are hurt by the recent bankruptcy of toy retailer Toys R Us. Hasbro's profitability gauges have been falling lately: Return on equity, which had often been above 20%, is now near 6%. And it looks to me as if the company may need to cut its dividend, which has been yielding about 2.6%.
Expedia
Expedia Group Inc. (EXPE) is a worldwide power in the travel booking business and has vanquished or swallowed several rivals such as Travelocity, Orbitz and Hotels.com. Nonetheless, there are some clouds on its horizon.
Competition is eating away at its profit margins. The operating margin was above 22% in 2009, a peak year. It has shrunk in six of the eight years since then, and now is down to less than 6%.
A year ago, I suggested selling Expedia, and it has declined more than 18% since then. But I still don't like it, at 56 times recent earnings and almost 23 times the earnings analysts expect this year.
Southern Co.
With about nine million customers for electricity and gas, Southern Co. (SO) is one of the largest U.S. utilities. It has about a dozen operating subsidiaries, including Georgia Power, Alabama Power and Mississippi Power.
Southern offers a dividend yield of more than 5%, a major attraction to income investors. But there are two problems with this fat yield. First, the company's earnings don't come close to covering the dividend. Second, I expect interest rates on bonds to rise, giving more competition to dividend-rich stocks.
        UBS Group
Based in Zurich, Switzerland, UBS Group AG (UBS) provides banking, investment banking, brokerage and wealth management services to businesses and high-net-worth individuals. It was highly profitable before the financial crisis but hasn't had what I consider a great year since 2006.
Like many financial companies, UBS operated with a lot of debt before the crisis and has trimmed it since. However, debt has crept back up to 371% of equity, the highest level since 2008. The company's growth in book value (corporate net worth per share) has been less than 1% per year over the past decade.
           Tecnoglass
I hate to pick on a little company, but Tecnoglass Inc. (TGLS, market value $308 million) looks vulnerable to me. The company is based in Barranquilla, Columbia, but trades in the U.S. It makes architectural glass, windows and aluminum products.
In 2017, Tecnoglass earned $5.4 million on revenue of $314 million. That's a slim margin. Analysts expect earnings to jump this year, but I worry that they perhaps are optimistic.
              Past Record
My sell recommendations from a year ago did well – that is, they trailed the Standard & Poor's 500 Index by a considerable margin. My "sells" returned 2.8% while the S&P 500 posted a 15.3% return. Four of my five "sells" underperformed the index, but I was wrong about RH (symbol also RH), which did very well.
Longer term (in ten columns since 2000), my sell recommendations haven't done well. They would look okay if you excluded one ill-fated "sell" from 2005, Hansen Natural Corp., later renamed Monster Beverage Corp. (MNST). It rose 492% in twelve months.
Without Monster, my "sells" have underperformed the S&P 500 by about 3 percentage points a year. With Monster, my "sells" have beaten the index by 3.2 percentage points a year – an unfortunate result.
Bear in mind that my column recommendations are theoretical and don't reflect actual trades, trading costs or taxes. Their results shouldn't be confused with the performance of portfolios I manage for clients. And past performance doesn't predict future results.
Disclosure: A private partnership I manage has a short position in Southern Co.
John Dorfman is chairman of Dorfman Value Investments LLC in Newton Upper Falls, Massachusetts, and a syndicated columnist. His firm or clients may own or trade securities discussed in this column. He can be reached at jdorfman@dorfmanvalue.com.