Five GARP Stocks That Look Like Good Bets to Me
Posted: November 23, 2021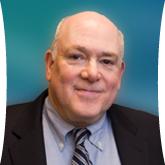 November 22, 2021 (Maple Hill Syndicate) – Barring a reversal in the last few weeks of this year, growth stocks will beat value stocks in 2021 for the fifth time in a row.
These things tend to run in spurts. Value beat growth seven years in a row from 2000 through 2006.
For those who don't know Wall Street jargon, value stocks are bargains, or at least seeming bargains. They sell for a low multiple of a company's earnings (profits) per share. I classify a stock as value if it sells for 15 times earnings or less.
Growth stocks are stocks whose earnings are growing fast, and that sell for a high multiple of earnings. I call a stock a growth stock if it fetches 20 times earnings or more.
In between growth and value lies the no-man's land called Growth at a Reasonable Price, or GARP. I consider a stock a GARP stock if it sells for 16 to 19 times earnings.
By philosophy and temperament, I'm a value guy. But once a year around Thanksgiving (belt-loosening time), I pick a few GARP stocks I like. Here are five.
PerkinElmer
PerkinElmer Inc. (PKI), based in Waltham, Massachusetts, makes laboratory instruments. It sells to medical, pharmaceutical, environmental, chemical and industrial companies. PerkinElmer has averaged 23% earnings growth over the past five years. The stock sells for 18 times earnings.
Looking at PerkinElmer's customer list on its web site, I was impressed by its breadth. For example, there were more than 70 companies whose name began with the letter A, including Albemarle, Amherst College, Anheuser-Busch, Archer Daniels Midland, Armed Forces Institute of Pathology, and AstraZeneca.
Gates Industrial
Gates Industrial Corp. PLC (GTES), out of Denver, Colorado, makes power transmission components such as drive belts and fluid power products such as hoses, tubing and fittings. Of the nine Wall Street analysts who follow it, eight rate it a buy.
Gates has cost-cut its way to prosperity: Its earnings growth has averaged 49% the past five years, even though sales growth has averaged about 1%.
That game can't be played forever, but my hunch is that Gates can do it for a while longer. The stock sells for 19 times recent earnings but only 11 times estimated forward earnings.
Logitech
A maker of computer peripherals such as keyboards, mice, and webcams, Logitech International SA (LOGI) has its headquarters in Lausanne, Switzerland. Over the past ten years the stock has returned 1026%.
This year it has struggled. The stock is down 17% on the year through November 19, and is 41% below its June high. Earnings in the September quarter were weak. But I relish the company's five-year earnings growth rate, which is 41%. The stock sells for 19 times estimated forward earnings.
Acushnet
You might not want to go to the gym (indoors, heavy breathing) during a pandemic, but you might be happy to play a round of golf. Participation in the sport surged in 2020, with the number of people playing in the U.S. increasing 8% to nearly 37 million.
One beneficiary was Acushnet Holdings Corp. (GOLF) of Fairhaven, Massachusetts, which makes Titleist balls and clubs, Footjoy golf shoes, and other equipment. Its earnings more than doubled in the past four quarters, and have averaged a 38% gain in the past five years. The stock sells for 19 times earnings.
T. Rowe Price
I'm frankly surprised that T. Rowe Price has achieved an 18% annual earnings growth rate over the past five years, given the popularity of index investing. T. Rowe Price, based in Baltimore, is known for actively managed funds, not index funds.
Nonetheless, grow it has, partly because of its strong presence in the corporate 401-k market. The company's debt is only 2% of its equity. That's the kind of balance sheet I love. The stock sells for 16 times earnings.
Past Record
Beginning in 1998, I've written 20 columns about GARP stocks. (This is the 21st.) My GARP recommendations a year ago returned 41.7%, versus 33.2% for the Standard & Poor's 500 Index. Louisiana Pacific Corp. (LPX) led the way with a 100.7% gain. Applied Materials Inc. chipped in 87.4%.
But I had some clunkers too. Health Care Services Group Inc. was down 18.1%, and Timken Co. declined 1.5%.
For all 20 columns, my average one-year return has been 12.5%, compared to 10.3% for the S&P 500. Thirteen columns have shown a profit and 12 have beaten the index.
Bear in mind that my column results are hypothetical: They don't reflect actual trades, trading costs or taxes. These results shouldn't be confused with the performance of portfolios I manage for clients. Also, past performance doesn't predict future results.
Disclosure: I own T. Rowe Price shares personally and for most of my clients. I own Logitech for one or more clients.
John Dorfman is chairman of Dorfman Value Investments in Boston. His firm of clients may own or trade securities discussed in this column. He can be reached at jdorfman@dorfmanvalue.com.