Cigna and Bank of Hawaii are on the Casualty List
Posted: October 06, 2020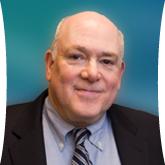 October 5, 2020 (Maple Hill Syndicate) – A few stocks continued to take it on the chin in the third quarter, even as many other stocks recovered from the previous quarter's pandemic-induced slide.
At the end of every quarter, I go hunting for stocks that have been smashed, and that I think have better things in store. I call the result The Casualty List.
Here are five stocks that were rocked in the September quarter, and that I believe have outstanding recovery potential.
Cigna
Cigna Corp. (CI), the big health insurer, was down about 10% in the third quarter. After trading above $200 in parts of 2017 and 2018, it has subsided to about $169.
I think Cigna watchers are worried about the presidential election, no matter who wins.
President Trump wants to abolish Obamacare, but no one is sure what the replacement would look like. Joe Biden is under pressure from fellow Democrats who would like to abolish private health insurance and substitute "Medicare for All."
In addition, the pandemic has hurt people's ability to pay health insurance premiums, while causing increased claims.
Cigna has managed to stay profitable so far, and it has shown a profit in each of the past 30 years. The stock's market value, usually about 70% of the company's revenue, is less than 40% of revenue now. I think it's a good time to buy.
PC Connection
Based in Merrimack, New Hampshire, PC Connection Inc. (CNXN) sells computer equipment via the internet, offering some 425,000 products. It has shown a profit in 14 of the past 15 years and was clinging to a narrow profit as of June.
This stock is barely followed on Wall Street. Only three analysts cover it; two recommend it. Scanty analytical coverage is often a good thing, since it leaves room for a stock to be "discovered."
With debt only 2% of stockholders' equity (corporate net worth), this company seems to me strong enough to ride out the current recession and then enjoy better times.
Two Banks
Investors have fled from bank shares. The Federal Reserve has all but said that it will hold down interest rates forever and a day. Low rates are bad for banks: True, they pay almost nothing on deposits, but they can't charge a lot for loans either.
In addition, with close to 8% of the workforce out of work, many people are late with loan payments. A good number of loans will default.
Nonetheless, the drubbing of bank shares may have been overdone.
A rule of thumb in banking is that a return on assets of 1% or more is considered good. Bank of Hawaii Corp. (BOH) has exceeded that mark 18 years in a row.
In the past two quarters, the bank has fallen below that benchmark, but remained profitable. Its stock fell from about $61 on June 30 to about $51 now. The stock usually sells for about 16 times earnings; today the multiple is 11.
Cathay General Bancorp (CATY), based in Los Angeles, specializes in serving customers from the Chinese-American and Vietnamese-American communities. It has hit my return-on-asset guideline eight years in a row.
Cathay stock sells now for seven times earnings, versus a normal 15. It peaked in 2018 at about $45 and is at half that price now.
Meridian Bioscience
Meridian Bioscience Inc. (VIVO), based in Cincinnati, Ohio, makes test kits for diagnosing gastrointestinal and respiratory diseases and lead poisoning.
Meridian's stock slid from about $23 to about $17 during the third quarter. The drop may appear baffling, since the company has been selling a lot of kits during the pandemic. I think it was simply profit-taking, after a run-up from about $8 pre-pandemic to a high in the mid-20s.
Today's price is only 15 times earnings, and I think the stock's a buy at this level.
The Record
This is the 70th Casualty List I've published, beginning in 2000. One-year returns can be calculated for 66 lists, and the average return has been 14.98%.
That compares favorably with 9.78% per annum for the Standard & Poor's 500 Index over the same 66 periods.
Forty-two of the 66 lists have been profitable, and 33 have beaten the index.
Bear in mind that my column recommendations are theoretical and don't reflect actual trades, trading costs or taxes. Their results shouldn't be confused with the performance of portfolios I manage for clients. And past performance doesn't predict future results.
My Casualty List choices from one year ago was a real dud. Huge losses in Diamondback Energy Inc. (FANG) and Astronics Corp. (ATRO) pulled the average return down to a loss of 20.61%. Meanwhile, the S&P 500 climbed 13.94%, including dividends.
Disclosure: I have no positions in the stocks discussed today, personally or for clients.
John Dorfman is chairman of Dorfman Value Investments LLC in Newton Upper Falls, Massachusetts, and a syndicated columnist. His firm or clients may own or trade securities discussed in this column. He can be reached at jdorfman@dorfmanvalue.com.