CEOs Buy Their Own Shares at LoanDepot and Uber
Posted: December 07, 2021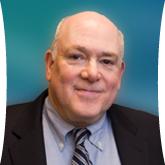 December 6, 2021 (Maple Hill Syndicate) – It pays to keep an eye open when corporate chieftains buy or sell their own company's stock. Here are four dispatches from the (legal) insider trading front.
LoanDepot
Based in Foothill Ranch, California, LoanDepot Inc. (LDI), is a nonbank consumer lender. Much of its business consists of home equity loans and mortgage refinancing. In November, CEO Anthony Hsieh made two purchases for a trust he controls, totaling $9.9 million.
Since its initial public offering in February, LoanDepot stock has been a terrible dud, down 77%. But I think it has speculative appeal now.
The stock, which went public at $14, languishes at $4.90. Earnings in 2021 are expected to be about $1.86 a share. Analysts expect them to fall to about $1.59 a share in 2022, but even so, the stock sells for little more than three times that figure.
If you reserve a part of your portfolio for speculation, I'd hold my nose and buy.
Uber
At Uber Technologies Inc., CEO Dara Khosrowshahi bought 200,000 shares in November, essentially reversing his sale of the same number of shares in January. He now owns 1.17 million shares, worth about $42 million.
Khosrowshahi took over the reins in 2017 from Uber's charismatic but rowdy founder, Travis Kalanick. Before that, he was CEO of Expedia for a dozen years. One of a very small group of Iranian-born top U.S. executives, he was a vocal critic of President Donald Trump, and a donor to Hillary Clinton.
When he sold in January, Khosrowshahi got $54.44 a share; when he bought in November, he paid about $44.92.
Uber decimated the taxi industry and pioneered the ride-hailing industry. Forty-eight analysts follow it, and a whopping 42 of them call it a "buy."
I disagree with them. Uber went public on May 9, 2019. Since then, the stock is down more than 13%. In the past year it has fallen 33%. It's easy to blame the pandemic. But the company had operating losses even before the pandemic, and I find the stock expensive at 4.5 times revenue.
Guardant Health
The two chief executive officers of Guardant Health Inc. (GH) spent $10 million each on November 23 to buy more shares of the company they founded in 2012.
Helmy Eltoukhy and AmirAli Talasaz discovered a technique that is an alternative to traditional tissue biopsies, which are invasive surgical procedures. Their technique, called liquid biopsy, involves detecting and monitoring tumor fragments circulating in the patient's bloodstream.
Each of the two men now owns about 2.3 million shares of Guardant stock. Based on Friday's closing price of $90.70 for Guardant, each holds about $209 million worth of shares.
Guardant has yet to make an annual profit, and losses have widened lately. Yet as of November, 14 of the 15 Wall Street analysts who follow it call it a buy.
Six Flags
I avoid stocks with negative book value (liabilities greater than assets). At Six Flags Entertainment Corp. (SIX), book value went negative in 2016 and became more so every year through 2020. Despite a small improvement in 2021, the balance sheet still looks like a disaster area to me.
Selima Bassoul, the newly-named CEO of the amusement-park chain, has bought more than 100,000 shares in November and early December. That's a $3.7 million stake at current prices. However, I note that it's less than the holding he used to have at his former firm, Middleby Corp.
Mixed Record
I've been writing about insiders' buys and sells for more than two decades now. The results fall into three categories: the good, the bad, and the embarrassing.
On the good side, from 1999 to the present, I've recommended 85 stocks with insider buys. Over the next 12 months they have beaten the Standard & Poor's 500 Total Return Index by 4.2 percentage points on average.
Also on the good side, I warned against 26 stocks, even though insiders had bought them. Those stocks trailed the index by 24 percentage points, falling more than 15% on average.
On the bad side, I tut-tutted about insider selling in 40 stocks. But they have beaten the index by a fraction of a point.
Finally, the embarrassing part: I wrote about insider buys in a dozen stocks without giving a firm opinion. Those stocks have beaten the index by more than 16 percentage points.
Bear in mind that my column results are theoretical, and shouldn't be confused with the results I obtain for clients. Also, past results don't predict the future.
Disclosure: I don't currently own the stocks discussed in today's column, personally or for clients.
John Dorfman is chairman of Dorfman Value Investments in Boston. His firm of clients may own or trade securities discussed in this column. He can be reached at jdorfman@dorfmanvalue.com.