Buying At Bunge, Selling At Hershey
Posted: December 04, 2018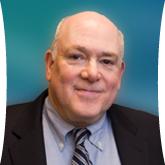 Continental Grain Co.'s voice is getting louder at Bunge Ltd. (BG).
The big grain company, one of the larger private companies in the U.S., bought almost a million Bunge shares last month. That brings its holding to 3.6 million shares, or 2.6% of the company.
Bunge processes more soybeans than any other company worldwide. It also processes other grains and produces sugar and ethanol.
A few big mutual-fund and financial companies own more shares than Continental does, but they're passive investors. Continental wants Bunge to revamp or sell itself.
I think this is an excellent time for an investor to jump into Bunge, which has been a poor performer for four years. The stock trades at $57, down from $90 at the end of 2014.
Under pressure from activist investor D.E. Shaw and from Continental Grain, Bunge has given three board seats to people who are likely to press for a sale: Paul Fribourg, the CEO of Continental Grain, Henry Winship, president of Pacific Point Capital, and Greg Heckman, a partner at Flatwater Partners.
I like Bunge stock for several reasons. Shares sell for only 0.17 times revenue. That's a low multiple. The dividend yield is 3.5%, which is above average. Profits are–well, okay, profits are puny. But the company has posted a profit at least 15 years in a row.
I also like Bunge's geographic balance. It gets about 36% of its sales in Europe, 22% in the U.S., 19% in Asia and 15% in Brazil. Tariffs potentially hurt Bunge, which might have opportunities to expand deals with China. However, the
Still, the chance of a takeover is a major lure. A low price-to-revenue ratio often signals that a company may become a takeover target. And the new board members will be stirring the pot.
I have been tempted often to buy Hershey Co. (HSY) shares because, well, because I love the candy bars. I also kind of like the idea that Hershey Trust, the controlling shareholder, supports a school for disadvantaged children.
The trust, though, is a mixed blessing. Because the trust retains voting control through a special class of stock, the trustees can do pretty much what they want, regardless of the wishes of other shareholders.
For example, the company brushed off a $23 billion takeover offer from Mondelez International in 2016. It has also spurned other takeover overtures in the past.
Meanwhile, revenue growth has slowed. Last year it was 3.9%, compared to a ten-year average of 5.7%.
Last month the Hershey Trust sold 4.5 million shares of stock, more than half of its total holding–of regular stock, that is. It still retains its huge block of Class B stock, guaranteeing it a voting majority.
The company's debt is more than three times stockholders' equity. So, despite my sentimental fondness, I would avoid this stock.
Past Record
I've written 48 columns discussing insider buys and sells, beginning in 1997.
Stocks I've recommended based on insider buying have beaten the Standard & Poor's 500 Index by an average of 2.4 percentage points.
In cases where insiders bought, but I suggested avoiding the stock, the stocks lost 18.8%% on average, trailing the S&P 500 by more than 28 points.
So far so good, but now for the less inspiring results. Stocks where I've noted insider selling have beaten the index by an average of 2.1 points. Clearly, insider buying selling has more predictive value than selling. As the saying goes, there are many reasons to sell, but only one reason to buy.
Lastly, there were a few cases where I noted insider buying but made no recommendation or wrote an ambiguous comment. Those stocks soared an average of 29.6%, beating the index by more than 13 points.
My column from a year ago did terribly. I recommended beleaguered General Electric (GE), where three insiders had recently bought stock. But GE went from bad to worse, and the stock fell 56%.
I also noted insider selling at Wal-Mart (WMT). It gained 2.2% but that was less than the S&P 500, at 7.0%.
Bear in mind that my column recommendations are theoretical and don't reflect actual trades, trading costs or taxes. Their results shouldn't be confused with the performance of portfolios I manage for clients. And past performance doesn't predict future results.
Disclosure: I don't own the stocks discussed in today's column, personally or for clients.
—-