Buy And Sell Recommendations On The 20 Largest Stocks
Posted: September 18, 2018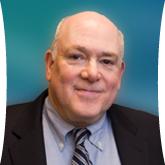 My bread and butter are small-cap and mid-cap stocks. But many people stick to the largest stocks, so once a year I offer my buy and sell recommendations on the 20 biggest in the U.S.
One-year total returns for the previous 14 columns have averaged 12.4% on my buy-rated stocks, 11.1% on the "avoids" and 10.7% on the neutral ratings, which I try to keep to a minimum.
For comparison, the Standard & Poor's 500 Index has averaged a 13.7% return over the same 14 periods. Thus, the very largest stocks have underperformed the overall market.
Bear in mind that my column recommendations are theoretical and don't reflect actual trades, trading costs or taxes. Their results shouldn't be confused with the performance of portfolios I manage for clients. And past performance doesn't predict future results.
Atop the chain
Apple (AAPL, $1.08 trillion market cap) is fighting against precedent. Normally, the stock at the top of the food chain is a mediocre performer. However, I believe that Apple is still innovating and will continue to grow. Buy.
Amazon.com (AMZN, $961 billion) broke the trillion-dollar barrier in market cap briefly last week. Analysts foresee giant profit jumps in the next two years. But the stock sells for 76 times their 2019 estimates, and 200 times recent results. Avoid.
Microsoft (MSFT, $869 billion) seems to be back on the growth track, after a stall-out a couple of years ago. But would I pay 32 times earnings and 10 times book value (corporate net worth) for it? No. Avoid.
Alphabet (GOOGL, $817 billion) is the parent of Google and You Tube. I'll pay up for this one. At 30 times earnings, it's cheaper than Amazon, and has a much better balance sheet. Buy.
Berkshire Hathaway (BRK.A and BRK.B, $534 billion) is the conglomerate run by the legendary financial Warren Buffett. It has a rich history of first-class returns. Buy.
Policing Costs
Facebook (FB, $469 billion) is popular. But I feel that analysts' profit estimates are too high, because I believe the company will have to spend heavily to police fake content and hate speech on its site. Avoid.
J.P. MorganChase (JPM, $381 billion) should benefit from rising interest rates over the next two to three years, helping widen the spread between loan rates and the cost of funds. Buy.
Johnson & Johnson (JNJ, $374 million) has multiple profit centers and I believe it's well run. Profitability has weakened lately, so I'm a worried bull. Buy.
ExxonMobil (XOM, $351 billion). In the oil industry, Exxon often gets the first crack at the finest engineers, drillers and fields. The dividend yield looks nice, at about 3.9%. Buy.
Bank of America (BAC, $303 billion) has about 4,600 branches and 16,000 automated teller machines (ATMs). I like it for the same reason I like J.P. Morgan, but not quite as much. Buy.
No Thanks
Visa (V, $301 billion) is a fine company. Nevertheless, with the stock having tripled in four years, I'd stand aside. Avoid.
Wal-Mart (WMT, $277 billion). Profitability at the nation's largest retailer has declined five years in a row. Avoid.
Wells Fargo (WFC, $264 billion) lost public trust through a series of scandals, some of which involved opening fictitious accounts. I prefer other banks. Avoid.
UnitedHealth Group (UNH, $255 billion), a managed care company, has grown its revenue and earnings at a double-digit pace over the past ten years. Profits are strong, with almost a 26% return on stockholders' equity last year. Buy.
Pfizer (PFE, $252 billion) is no longer an investor favorite but still shows consistent earnings growth and high profitability. Buy.
Fat Yield
AT&T (T, $244 billion) has a fat 6% dividend yield as its biggest attraction. In June it acquired Time Warner Inc., adding a lot of content to spread through its huge distribution network. The stock is reasonably priced at 12 times earnings. Buy.
Home Depot (HD, $239 billion) carries a frightening debt loan, about 18 times stockholders' equity. The stock sells for 119 times book value (corporate net worth). Avoid.
Mastercard (MA, $226 billion) is too rich for my blood personally, but the stock has risen almost 1000% in the past eight years and one of my colleagues loves it. Neutral.
Verizon Communications (VZ, $225 billion) made a good move, in my opinion, by acquiring AOL and Yahoo. Revenue hasn't been growing much lately, and debt is on the high side. Avoid.
Chevron (CVX, $224 billion) seems to be recovering nicely from the oil-price swoon of June 2014 to February 2016. I think it will be a buy sometime soon but not yet. Neutral.
Disclosure: For most of my clients and personally, I own Alphabet, Apple, Berkshire Hathaway, Mastercard and UnitedHealth Group. Some clients own Chevron, J.P. MorganChase and Visa. Some of my family members own Amazon.com.
—
John Dorfman is chairman of Dorfman Value Investments LLC in Newton Upper Falls, Massachusetts, and a syndicated columnist. His firm or clients may own or trade securities discussed in this column. He can be reached at jdorfman@dorfmanvalue.com.