Biogen and Walgreen's Hit the Casualty List
Posted: April 03, 2019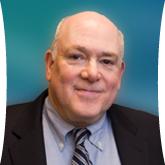 April 1, 2019 — (Maple Hill Syndicate) – Biogen Inc. and Walgreen's Boots Alliance head my Casualty List this quarter.
The list is for stocks that have been slammed in the latest quarter, and that I think have potential to regain their losses and then some. Over the years, the Casualty List has averaged a 17.3% gain in the 12 months following publication.
That's based on 60 columns written from 2000 through a year ago. Over the same 60 periods, the Standard & Poor's 500 Index has averaged 10.0%.
Bear in mind that my column recommendations are theoretical and don't reflect actual trades, trading costs or taxes. Their results shouldn't be confused with the performance of portfolios I manage for clients. And past performance doesn't predict future results.
My bargain-snatching approach is far from infallible. Of the 60 columns, 41 were profitable and 33 beat the index.
My picks from a year ago suffered an average loss of 13.0%, even as the S&P 500 advanced 11.3%. All figures are total returns, including dividends.
My only successful pick from a year ago was Nutrisystem Inc. (NTRI), which was acquired by Tivity Health Inc. for a 57.1% profit. But a 49.6% loss in NL Industries Inc. hurt. CVS Health Corp. (CVS) and GameStop Corp (GME) also suffered losses.
Biogen
And now it's time to go bargain hunting again. Using Guru Focus software, I looked for stocks that had underperformed the S&P 500 meaningfully in the first quarter. I recommend three of them.
Biogen Inc. (BIIB), based in Cambridge, Massachusetts, is one of the largest U.S. biotech firms, with sales last year of $13.4 billion. In the spring of 2015, its stock price exceeded $400 a share. As recently as last summer it seemed as if might be headed back to that peak.
Now the stock has crashed to about $236. Two pieces of bad news contributed to its slide. A drug that had raised hopes for a treatment of Alzheimer's disease, Aducanumab, failed in clinical trials. And Biogen's stronghold in multiple sclerosis drugs is threatened by new entrants.
Let's not forget, though, that this is a company with many drugs already on the market and a pretty robust and interesting pipeline of new candidates, despite the failure of Aducanumab.
Here we have a company that posted a sterling 35% return on equity last year, now selling for only 11 times earnings. It looks very attractive to me.
Walgreen's
Economic growth is slow in Europe and Japan, and slowing in the U.S. and China. It's not a bad time, in my opinion, for a steady stock such as Walgreen's Boots Alliance Inc.
Big drugstore chains are general retailers with a hook: The prescription counter tends to keep customers coming back. Granted, drugs can now be purchased on the Internet, but when was the last time you went into your favorite drugstore and found it near empty?
The Boots chain is the largest drugstore chain in the United Kingdom, while Walgreen's is one of the two largest in the U.S. (with CVS).
I think the recent weakness in the stock – down about 7% last quarter in a sharply rising market – stems in large part from Britain's pending exit from the European Union. People are worried about Britain's economic health after Brexit.
Crises, such as the one surrounding Brexit, have a way of mutating into problems. And the problems, with time, are often partially solved.
Over the past decade, Walgreen's stock has traded for an average of 17 times earnings. It's at less than 12 times earnings now.
ArcBest
ArcBest Corp. (ARCB), out of Fort Smith, Arkansas, is one of the largest U.S. trucking companies. Its stock fell 10.8% in the first quarter, as investors reacted – overreacted, in my opinion – to a slowing economy.
The stock sells for 12 times recent earnings, cheap in today's market. Better still, it sells for only about eight times this year's estimated earnings.
Nine of the ten Wall Street analysts who follow ArcBest call it a "hold," which is faint praise and sometimes a euphemism for "sell." But at 1.1 times book value (corporate net worth per share) and 0.25 times revenue, I think it is likely to surprise folks on the upside.
I often say that all I care about is how a stock is valued – not whether it has been rising or falling. Most people want stocks that have been rising, and I respect that. But I have a soft spot in my heart for stocks that have been pummeled.
Disclosure: I own Walgreen's Boots Alliance shares personally and for many of my clients.
John Dorfman is chairman of Dorfman Value Investments LLC in Newton Upper Falls, Massachusetts, and a syndicated columnist. His firm or clients may own or trade securities discussed in this column. He can be reached at jdorfman@dorfmanvalue.com.