Biogen And Four Other Stocks Show Rapid Revenue Growth
Posted: July 23, 2019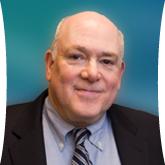 Let's hear it for the top line.
The investing public worships at the bottom line–profits. But for sustained growth in profits, a company needs growth in the top line–revenue. You can't cost-cut your way to riches indefinitely.
Rapid revenue growth indicates public demand for a product or service. That's the building block for a lot of good things.
Today I'll talk about five companies that show revenue growth exceeding 15% last year and also over 15% compounded over the past five years.
The fourth-largest U.S. biotechnology company by market value, Biogen(BIIB), has had a rough time in the stock market this year. From a February high above $330, it has fallen to about $231.
Some of the decline can be attributed to the failure, in clinical trials, of an Alzheimer's drug. Biogen didn't succeed there–but nobody has. The company has drugs approved to treat multiple sclerosis, cancer and other conditions.
Its revenue the past four quarters was $13.8 billion, up from about $5 billion in 2011. Highly profitable, Biogen notched a return on equity of nearly 34% in the past year. Yet its stock is modest priced at 10 times earnings.
The past five years have been a time of torture for the energy industry. Yet Diamondback (FANG), an exploration and production company from Midland, Texas, has averaged 44% revenue growth, including 25% in the past year.
Thirty Wall Street analysts follow Diamondback, and, remarkably, 28 rate it a "buy." Normally, I shy away from such unanimity. But, like the analysts, I think Diamondback is rich in reserves.
The valuations look pretty good here. The stock sells for 18 times recent earnings and only nine times estimated earnings for next year. The stock sits at about $105, down from $135 last September.
After quadrupling from under $25 to more than $100 from 2008 to 2018, Evercore (EVR) has subsided to about $87.
The New York City firm offers investment-banking and investment-management services. Its five-year revenue growth rate is around 18%. That rose to almost 20% last year.
This month Evercore stock took a little tumble based on reports that it won't be a major participant in the planned initial public offering of stock by the giant Saudi oil company, Aramco. For a while, it had appeared that Evercore would be a major participant in that offering. Selling for 11 times recent earnings, the stock seems attractive to me.
Knight-Swift Transportation Holdings (KNX) is a trucking company with more than 22,000 employees and more than 15,000 tractors. During the past five years its revenue growth rate has been more than 18%. Last year: 29%.
I'm more optimistic about the U.S. economy than many people are. We haven't had a boom in so long (about 12 years) that folks have forgotten what one feels like. Since I expect no recession in 2019, and maybe not in 2020 either, I feel that this is an appropriate time to own cyclical stocks.
Toll Brothers (TOL) of Horsham, Pennsylvania, is known as a builder of luxury homes.  For most clients, I own a competing company, D.R. Horton (DHI). Toll aims for a high price point. My hunch is that moderately priced homes may sell better over the next couple of years.
Nevertheless, Toll boasts impressive revenue growth–23% a year over the past five years, and 28% last year. It also sells for a low multiple, only seven times earnings. I've also found over the years that Toll is unusually candid in earnings calls and communication with the investment community.
Past Record
The "rapid revenue growth" stocks I picked a year ago did well, returning 12.99%, versus 9.07% for the Standard & Poor's 500 Index.
Healthy gains in Broadcom (AVGO), Dollar Tree (DLTR) and Essent Group Ltd. (ESNT) overcame a big loss in Bank OZK (OZK).
This is a relatively new series for me: Last year was only the fourth column I've written on the subject. The first three were whiffs, with two losses and one gain that fell short of the S&P 500. My four-year average is a gain of 3.83% compared to 11.66% for the index.
Bear in mind that my column recommendations are theoretical and don't reflect actual trades, trading costs or taxes. Their results shouldn't be confused with the performance of portfolios I manage for clients. And past performance doesn't predict future results.
Disclosure: I own Bank OZK personally and for most of my clients. A fund I manage owns call options on Biogen.
—