Applied Materials and Lennar May Bounce in January
Posted: November 20, 2018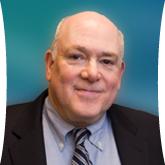 For as long as I can remember, stocks that are down in the first 10 months of the year have been ground further into the dirt in November. It's a natural thing: Investors and traders heave their losers overboard to get a tax deduction. When January comes, the previous year's duds often bounce back. Some years the January rebound is stronger than others. Occasionally, it doesn't even happen. But most of the time it does. I look for January rebound candidates each year around this time. That's because, as the January bounce phenomenon has become well known, people sometimes jump the gun and snatch up losers in December. I don't know how the January bounce will play out this time, but I operate on the assumption that it will happen. Quite a few stocks that were pummeled in 2018 strike me as rebound candidates.
Applied Materials
As recently as March, investors would pay as much as $61 a share for Applied Materials Inc. (AMAT). Today, they will pay less than $36. The Santa Clara, Calif., company makes equipment to manufacture semiconductors, and also flat screens and solar equipment.
Investors lowered their bids because the semiconductor industry, notoriously cyclical, gives signs of flopping over into the next down cycle. I don't pooh-pooh the concern, but here's a first-class company now selling for eight times earnings — a bargain.
I think the selling is overdone and will be surprised if the shares don't bounce back in January.
Lennar Homebuilder
Lennar Corp. (LEN), with headquarters in Miami, has suffered along with its peers as a much-anticipated comeback for the homebuilding industry has fizzled. Rising interest rates (on mortgages in particular), rising home prices and high student debt has blocked new homeowners. Lennar operates in about 20 states, and sells its homes for an average of $380,000, according to Dun & Bradstreet. That puts it in the middle of the price spectrum. The company has earned a profit each year following losses in 2007-09. Profits are unspectacular, but I think the stock is oversold. It's down 35 percent this year to about $41, which is only eight times earnings and slightly less than book value (corporate net worth per share).
Beasley Broadcast
A much smaller company is Beasley Broadcast Group Inc. (BBGI), which operates 63 radio stations in 15 cities. It likes to own several stations in a city so they can share functions such as selling advertising, while concentrating on different audiences (music, talk, sports and so on). The company has grown earnings well in the past, but two of the three latest quarters have been down, spooking investors. They have pounded the stock down 56 percent this year, to under $6. At that price, the stock sells for well below book value, and for only eight times earnings.
Jupai Holdings
A lot of Chinese stocks have bitten the dust this year, as an economic slowdown in China has been aggravated by a tariff tiff with the United States.
I like quite a few Chinese equities now. One is Jupai Holdings Ltd. (JP), which is an investment management company based in Shanghai. The stock is down 52 percent this year through Nov. 16 and trades at a little below $9. The asset-management business in the United States is crowded and highly competitive. In China, it's a newer industry with fewer players. Jupai is one of the larger ones, and it has been consistently profitable to this point.
Union Bank of Switzerland (UBS) owns more than 8 percent of the company. Other significant holders include Renaissance Technologies, Morgan Stanley and Millennium Management.
Past Record
I've recommended January bounce candidates in 15 previous columns. They have gained an average of 13.9 percent in the 12 months following publication, compared to 8.4 percent for the Standard & Poor's 500 Index. Ten of the 15 columns have shown a profit; nine have beaten the S&P 500. Last year's bunch gained an average of 21.5 percent despite a big loss in Bed, Bath & Beyond Inc. (BBBY). A gain of almost 102 percent in Advance Auto Parts Inc. (AAP) did the trick.
Bear in mind that my column recommendations are theoretical and don't reflect actual trades, trading costs or taxes. Their results shouldn't be confused with the performance of portfolios I manage for clients, and past performance doesn't predict future results. My bounce candidates aren't guaranteed to bounce. But I think they have pretty good odds.
—–
Disclosure: I don't currently own the stocks discussed in today's column, personally or for clients. However, I may buy one or more of them in the next couple of weeks.