AMC is Winning the Keynesian Beauty Contest
Posted: November 02, 2021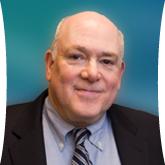 November 1, 2021 (Maple Hill Syndicate) – John Maynard Keynes, a canny investor as well as a famous British economist, wrote in 1936 that the stock market resembles a beauty contest, with a twist.
The goal, he said, is not to select the contestants that are "really the prettiest," but rather those whom the other judges will think are the prettiest.
Keep that in mind when you look at the five top gainers of 2021 through October 29, among stocks with a market value of $2 billion or more.
| | | |
| --- | --- | --- |
| Stock | Symbol | Total Return |
| AMC Entertainment Holdings Inc. | AMC | 1,568% |
| Theralink Technologies Inc. | OBMP | 1,150% |
| GameStop Corp. | GME | 874% |
| Ocugen Inc. | OCGN | 547% |
| SM Energy Co. | SM | 461% |
I pretty much hate them all.
These are story stocks, meme stocks, heavily discussed on the Internet.  Several have been boosted by fans on Reddit.com's Wall Street Bets forum.
Denizens of the Wall Street Bets forum like to pile into stocks that are heavily sold short – that is, stocks that a lot of investors – particularly hedge funds –- are betting against. If they can drive up the price, they can force the shorts to unwind their trades, which pushes up the stock price even more.
AMC Entertainment is the world's largest movie-theatre chain, with some 950 theatres and more than 10,000 screens, mostly in the U.S. and Europe. Obviously, the pandemic has caused theatres to close, or operate with empty seats.
My chief objection to AMC goes back to before the pandemic, however. Its best year ever was 2013, eight years ago, when it earned $4.76 a share. It has never come close to that figure since. It had losses in 2011, 2012, 2017 and 2019, none of which could be blamed on the pandemic.
Theralink Technologies, based in Golden, Colorado, describes itself as engaging in "the development and commercialization of novel cancer immunotherapy products." Obviously, the addressable market there is huge. But the highest revenue the company has achieved in a year was $780,000 in 2012.
The company has reported a profit only once, in 2018. That profit was $9.09 a share. The year before that, it lost $90.02 per share. In the past 52 weeks, the stock has zipped as high as $10 a share, and been as low as a nickel. On Friday October 29, it stood at $2.50, up 38% for the day.
GameStop was the first great success for the Wall Street Bets crowd in squeezing the shorts. It's a legitimate business, but faces significant challenges.
Sitting down? Here's the 52-week range: high of $483, low of $10.50. The price at this writing is $183.51.
Fans expect great progress under new chairman Ryan Cohen, former CEO of Chewy Inc. I think they are doomed to disappointment.
On October 29, the company announced the departure of chief operating officer Jenna Owens, a veteran of Amazon.com and Alphabet. She left after only seven months on the job. No explanation was given.
Ocugen, from Malvern, Pennsylvania, is a clinical-stage biotech company working on "rare and underserved eye diseases." It also has the right to market the Covid-19 vaccine Covaxin in the U.S. and Canada, if and when the drug is approved in either country. The drug was developed by Bharat Biotech of India.
I've seen rhapsodic comments on Reddit to the effect that the World Health Organization (WHO) is about to approve Covaxin. But in late October, one WHO official said there were "a number of inaccuracies" in the drug's application.
SM Energy is, I think, a different story. It's not much of a meme stock. Rather, it's a speculative way to play the big rebound in energy prices, especially natural gas. In commodity industries, it's sometimes the marginal players that benefit most when the commodity price increases.
SM qualifies, in my book, as a margin player, since its market capitalization is $4.2 billion (small for an oil and gas company) and it posted losses in six of the past nine years.
The Record
Take my skepticism about these stocks with a grain of salt, however. I've often pooh-poohed the year's hottest stocks before, and I've often been wrong.
Last year, I was right. The five big winners I scorned achieved only a 4.8% return, far behind the Standard & Poor's 500 Index, which advanced 41.2%. The biggest gainer through October 2020, Zoom Video Communications Inc. (ZM), fell almost 40% from November 4, 2020 through October 29, 2021.
But in the long term, one year's big winners have often done just fine. Over eight years, the winners I criticized have averaged a 36.5% return over the next year, beating the S&P 500 at 18.3%.
Disclosure: A hedge fund I manage has a short position on AMC Entertainment.
John Dorfman is chairman of Dorfman Value Investments in Boston. His firm of clients may own or trade securities discussed in this column. He can be reached at jdorfman@dorfmanvalue.com.