Alphabet Heads My List of Balance-Sheet Powerhouses
Posted: February 10, 2020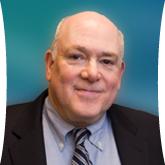 February 10, 2020 (Maple Hill Syndicate) –- The wealthiest people don't always have the biggest salaries. And the wealthiest companies aren't necessarily those with the best earnings lately.
I believe that companies with a great balance sheet deserve recognition. So, in 2001 I started compiling an annual list of Balance Sheet Powerhouses. To make it, a company needs to have:
A market value of $1 billion or more.
$300 million in current assets.
Debt less than 10% of stockholders' equity.
A current ratio (current assets divided by current liabilities) of 2.0 or better.
Earnings of at least 10 cents a share in the latest fiscal year.
Headquarters in the U.S.
As few as 14 and as many as 33 companies have qualified each year. This year there are 22, based on a screen I ran using software from Zacks Investment Research.
Repeat Winners
Alphabet Inc. (GOOGL) makes my Powerhouse list for the ninth time, tied for the longest of any current member. The parent of Google has $18 billion in cash on hand, and $101 billion in marketable securities. Its debt, dwarfed by its assets, is about $5 billion.
Also back for a ninth time are AVX Corp. (AVX), a maker of electronic components, and Dolby Laboratories Inc. (DLB), which makes audio equipment.
Two companies are on the Powerhouse list this year for a seventh time. They are SEI Investments Co. (SEIC), an investment consultant, and Skyworks Solutions Inc. (SWKS), a maker of specialty semiconductor products.
Facebook Inc. (FB) returns for a fifth visit. It has about $55 billion in cash or near-cash, and less than $2 billion in debt.
Back for a fourth time is Unifirst Corp. (UNF), of Wilmington, Massachusetts. It makes uniforms and protective work clothing.
Three-time winners are Cal-Maine Foods Inc. (CALM), the
Largest U.S. egg producer, and Simpson Manufacturing Co. (SSD), which makes building materials.
Newcomers
RBC Bearings Inc. (ROLL) of Oxford, Connecticut, was the only two-time winner.
But there were 12 first-time honorees. Alphabetically they are: Cavco Industries Inc. (CMCO), Federated Investors (FHI), FormFactor Inc. (FORM), Franklin Resources Inc. (BEN), iRobot Corp. (IRBT), Janus Capital Group (JHG), J&J Snack Foods Corp. (JJSF) and Lancaster Colony Corp. (LANC).
Also: Mercury Systems Inc. (MRCY), Neogen Corp. (NEOG), NIC Inc. (EGOV) and Old Dominion Freight Line Incl. (ODFL).
Stock Selections
All of these are fine companies, and deserve to be honored as such. Only a few of them, however, are good stocks to buy, in my judgment. In most cases, the companies' excellence is well recognized and the stocks are expensive.
Most years, I recommend two or three of the Balance Sheet Powerhouse companies as stocks worthy of investment. This year, I like Alphabet, Franklin Resources Inc. (BEN) and TK.
Alphabet is the top U.S. company in computer search, owns the popular You Tube service, is working on self-driving cars, and is a leader in the study of artificial intelligence.
At 30 times recent earnings, Alphabet's stock is more expensive than I normally would go for, but I feel it's worth it. I may also be a little prejudiced in its favor, since one of my daughters works for the company.
Franklin Resources, at 10 times earnings, is more the kind of stock I normally favor – cheap and out of favor. Active investment managers like Franklin are being battered by the popularity of index investing. I think – and this is an uncommon view, I believe – that this will reverse within two years.
I also like Skyworks Solutions, which makes chip sets for mobile phones and tablets, and also makes amplifiers. It has been strongly profitable from 2014 to the present, but the stock fell in much of 2018 and 2019 as growth slowed last year.
One of Skyworks' big customers is Huawei, so it was hurt by the trade friction between China and the U.S. As the trade was showed some signs of a truce, the stock has recovered. It sells for 24 times the past four quarters' earnings, but less than 18 times the earnings that analysts expect this year.
The Record
This is the 16th column I've written on Balance Sheet Powerhouses, and my stock-selection record on the first 15 columns is mixed. On the good side, my picks have averaged 13.1%, compared to 9.5% for the Standard & Poor's 500 Index.
On the bad side, that result owes much to one great year in 2003. My selections have been profitable nine times and have beaten the index only six times.
Last year, my selections were unchanged (technically, up 0.02%) while the S&P 500 returned 22.8%. A nice gain in Advanced Energy Industries Inc. (AEIS) was wiped out by losses in Foot Locker Inc. (FL) and Urban Outfitters Inc. (URBN).
Bear in mind that my column recommendations are theoretical and don't reflect actual trades, trading costs or taxes. Their results shouldn't be confused with the performance of portfolios I manage for clients. And past performance doesn't predict future results.
Disclosure: I own Alphabet personally and for almost all of my clients.
John Dorfman is chairman of Dorfman Value Investments LLC in Newton Upper Falls, Massachusetts, and a syndicated columnist. His firm or clients may own or trade securities discussed in this column. He can be reached at jdorfman@dorfmanvalue.com.