Alphabet And Facebook Lead List Of Balance-Sheet Powerhouses
Posted: February 26, 2019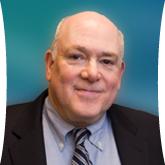 February 11, 2019 (Maple Hill Syndicate) – Why did companies such as Goldman Sachs and General Electric come running to Warren Buffett during the financial crisis?
Because he had something they lacked – cash.
Financial strength is something most investors don't pay enough attention to. To celebrate companies with outstanding financial strength, I compile an annual list of Balance Sheet Powerhouses.
To make the list, a company must pass six tests:
Domiciled and traded in the U.S.
Market value of $1 billion or more.
$300 million or more in cash and near-cash.
Debt less than 10% of stockholders' equity.
Current ratio (current assets divided by current liabilities) of 2.0 or better.
Earnings of at least 10 cents a share in the latest fiscal year.
The Leaders
Thirty-three companies pass these tests as of Feb. 8, up from 28 companies a year ago. Leading the parade are Alphabet Inc. (GOOGL) and Facebook Inc. (FB). Alphabet has more than $16 billion in cash, Facebook $10 billion.
No one else comes close to those two behemoths, but five other companies have more than $1 billion in cash and near-cash.
They are Vertex Pharmaceuticals Inc. (VRTX) with $3.2 billion, Regeneron Pharmaceuticals Inc. (REGN) with $1.5 billion, Madison Square Garden Co. (MSG) with $1.2 billion, Cognizant Technology Solutions Corp. (CTSH) with $1.2 billion and Skyworks Solutions Inc. (SWKS) with $1.1 billion.
To make the Balance Sheet Powerhouses list is an honor and a tribute to a company's success. It is not necessarily a stock recommendation. The virtues of many of these companies are well known, and so their stocks are often high-priced.
My Picks
Each year, I pick just a few Balance Sheet Powerhouse stocks to recommend. This year I plump for three — Advanced Energy Industries Inc. (AEIS), Foot Locker Inc. (FL), and Urban Outfitters Inc. (URBN).
Advanced Energy makes power conversion equipment. It is on this honor roll for the second straight year. Analysts expect its earnings to dip this year, and recover in 2020. The stock sells for 12 times earnings, a modest multiple these days. The company has $351 million in cash or near-cash, and no debt.
Foot Locker sells shoes and athletic wear. The stock sells for only 13 times earnings because of Internet competition and the fickle nature of apparel retailing. Earnings dropped last year but the company has $849 million in cash or near-cash, and only $125 million in debt.
Urban Outfitters sells clothes, mainly to young adults. As brick and mortar retailers have fallen out of favor, the stock has meandered around, currently selling for about the same price ($31 a share) as it did nine years ago. The company is decently profitable, has $329 million in cash, and has no long-term debt.
Repeat Winners
Three companies – Alphabet, AVX Corp. (AVX) and Dolby Laboratories Inc. (DLB) are making their eighth appearance on this honor roll. They are the current champions for longevity.
Cognizant Technology Solutions Corp. (CTSH) enjoys its seventh year on the list.
Back for a sixth time are Intuitive Surgical Inc. (ISRG), SEI Investments Co. (SEI), and Skyworks Solutions Inc. (SWKS).
The Rest
For those who want the full Balance Sheet Powerhouse list, here are the companies not otherwise mentioned in this article:
Ansys Inc. (ANSS), Arista Networks Inc. (ANET), Axon Enterprise Inc. (AAXN), Bio-Rad Laboratories (BIO), Cerner Corp. (CERN), Columbia Sportswear Co. (COLM), Deckers Outdoor Corp. (DECK).
Also: Emergent BioSolutions Inc. (BIO), Epam Sysems Inc. (EPAM), Exelixis Inc. (EXEL), ICU Medical Inc. (ICUI), IPG Photonics Corp. (IPGP), Masimo Corp. (MASI), Monster Beverage Corp. (MNST), Skechers USA Inc. (SKX), TripAdvisor Inc. (TRIP), United Therapeutics Corp. (UTHR), Veeva Systems Inc. (VEEV) and Yelp Inc. (YELP).
Past Record
Beginning in 2001, I've written 15 columns on Balance Sheet Powerhouses, including this one. The average one-year total return on my recommendations from the previous 14 columns has been 14.0%, compared to 8.5% for the Standard & Poor's 500 Index.
So far so good, but my success was concentrated in a handful of good years. I beat the S&P 500 only six times out of 14 in this series.
Last year's picks produced a 6.5% loss, from Feb. 13, 2018 through Feb. 8, 2019. Advanced Energy Industries (AEIS), Gentex Corp. (GNTX), Sanderson Farms Inc. (SAFM) and Skyworks Solutions Inc. (SWKS) all declined. My only gainer was Foot Locker Inc. (FL). The S&P 500 advanced 3.7%
Bear in mind that my column recommendations are theoretical and don't reflect actual trades, trading costs or taxes. Their results shouldn't be confused with the performance of portfolios I manage for clients. And past performance doesn't predict future results.
Disclosure: I own Alphabet and Sanderson Farms personally and for many of my clients.
John Dorfman is chairman of Dorfman Value Investments LLC in Newton Upper Falls, Massachusetts, and a syndicated columnist. His firm or clients may own or trade securities discussed in this column. He can be reached at jdorfman@dorfmanvalue.com.