Acuity and Littelfuse Join the Do-Nothing Club
Posted: May 16, 2023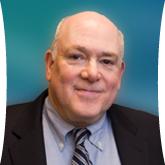 May 15, 2023 — (Maple Hill Syndicate) – Some people love stocks that are surging. Others love stocks that have been knocked down.
Investors pay less attention to stocks that have been holding still, and therein may lie an opportunity. Some of these Do-Nothing stocks may just….well, do something.
Hence, my Do-Nothing Club. It consists of stocks that are within a few percentage points of where they were a month ago and a year ago, and that I think have the potential to break out to the upside.
I first wrote about the Do-Nothing Club on a lazy May afternoon in 1999, and have continued the tradition most years since then. Here are five stocks that haven't done much in the past year, and that I think show promise.
Littelfuse
Littelfuse Inc. (LFUS), based in Chicago, is best known for making fuses for cars. It also makes fuses and relays for consumer electronics, appliances, data centers and other industries.
The growth of solar power and wind power, and the increasing popularity of electric cars all bode well for Littelfuse, I figure. And the company's revenue growth has already been good, at about 11% over the past decade.
Littelfuse is down about 2% over the past year, but up 259% over the past ten years.
Dillard's
The long-term trend is for people to do more of their shopping online. But after three years of a worrisome and tiresome pandemic, I think people are in the mood to go shopping in their local mall again.
That bodes well for Dillard's Inc. (DDS), which operates 275 department stores in 29 states, especially in the South. Because investors are down on department stores these days – with some good reasons, but also in my opinion reflecting a herd mentality – the stock sells for only six times recent earnings.
Dillard's has shown a profit in nine of the past ten fiscal years, and has been highly profitable in the latest two.
Acuity Brands
Also showing strong earnings of late is Acuity Brands Inc. (AYI). The Atlanta-based company makes lighting systems for commercial, industrial, institutional and residential buildings.
The stock goes for about 14 times earnings. I consider that cheap for a company that has grown its earnings at a 13% annual clip over the past decade.
I like to see companies earn a 15% return on stockholders' equity (corporate net worth) – not an easy benchmark to achieve. Acuity has made it in seven of the past ten fiscal years, and looks likely to do so in the current fiscal year, which ends in August.
Photronics
Photronics Inc. (PLAB), of Brookfield, Connecticut, makes photomasks. These are quartz plates bearing microscopic images of electronic circuits, used in manufacturing semiconductor chips and flat-panel displays.
The stock trades at nine times earnings, even though the company has increased its earnings at an 11% annual clip over the past decade. One thing I love about this stock is that debt is only 4% of stockholders' equity.
Also, with a market value of just under $1 billion, this company is bite-sized, possibly bait for an acquirer.
AllianceBernstein
Based in Nashville, Tennessee, AllianceBernstein Holding LP (AB) is an investment manager offering mutual funds, hedge funds and individual accounts. It is also the parent of the Sanford Bernstein brokerage operation.
The firm is known for a value approach to investing, and that approach – after working well for most of 80 years – has been out of favor for most of the past decade. As a value investor myself, I'm prejudiced. But I think value is due for a comeback, and so is AllianceBernstein.
Past Results
The column you have just read is the 20th in my Do-Nothing series, which began in 1999. The average 12-month gain on my 19 previous sets of Do-Nothing selections has been 12.5%, which compares well with the 8.9% average for the Standard & Poor's 500 Total Return Index over the same periods.
Bear in mind that my column results are hypothetical and shouldn't be confused with results I obtain for clients. Also, past performance doesn't predict the future.
I also calculate the average 3-year return on my Do-Nothing choices. It has averaged 35.6%, compared to 26.4% for the index.
My selections from a year ago, however, collectively did nothing. They were up an average of 1.7%, trailing the S&P 500 at 4.7%.
Ingredion Inc. (INGR) and Marten Transport Ltd. (MRTN) were both up 20% or more. But my other three choices – Cigna Corp. (CI), Micron Technology Inc. (MU) and MetLife Inc. (MET) had losses of 2%, 13% and 19% respectively.
Disclosure: I own MetLife for a few clients.
John Dorfman is chairman of Dorfman Value Investments LLC in Boston, and a syndicated columnist. His firm or clients may own or trade securities discussed in this column. He can be reached at jdorfman@dorfmanvalue.com.