A Fire-Free Zone in the War Between Growth and Value
Posted: July 30, 2019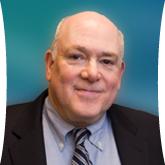 For more than two decades, I've been a value investor. In recent years, that's been a handicap.
Growth investors are running the table. As shown below, growth stocks have beaten value stocks in seven of the past ten years, winning by a large margin in the past two years.
| | | |
| --- | --- | --- |
| Year | Russell 3000 Growth Index | Russell 3000 Value Index |
| 2009 | 37.01% | 19.76% |
| 2010 | 17.64% | 16.23% |
| 2011 | 2.18% | -0.10% |
| 2012 | 15.21% | 17.55% |
| 2013 | 34.23% | 32.69% |
| 2014 | 12.44% | 12.70% |
| 2015 | 5.09% | -4.13% |
| 2016 | 7.39% | 18.40% |
| 2017 | 29.59% | 13.19% |
| 2018 | -2.12% | -8.58% |
Source: FTSE Russell
The trend continued in the first quarter of this year. Growth stocks surged 16.2%, while value stocks advanced 11.9%.
We all know that the investment world's pendulum swings back and forth between value and growth. What we don't know is when the next swing will occur.
Until it does, value investors would be wise to consider stocks that show both growth and value. Here are a few to consider.
America's Car-Mart (CRMT) doesn't get much respect. The company sells mainly older used cars to lower-income customers, virtually all of whom get a car loan to buy.
Glamorous? No. Yet America's Car-Mart has grown its earnings at a 23% annual clip for the past five years, and has been profitable every year for at least 15 years. It has about 144 dealerships (independent but affiliated) in 11 states in the South-Central U.S.
At today's price near $87, Car-Mart sells for 13 times earnings, and less than 1.0 times revenue–both multiples well below those of the overall market.
A maker of semiconductor equipment, Applied Materials (AMAT) has grown its revenue at 22% a year the past five years, and increased earnings much faster.
Its five-year growth figures are superior to those for Microsoft (MSFT), yet Microsoft commands a stock price that is 28 times earnings, while Applied Materials fetches half that multiple, 14 times earnings.
I'm not saying that Applied Materials is a better company than Microsoft, which has many strengths and is immensely profitable. But I do think that Applied Materials is a good value here.
In 2011, the trough year for the U.S. housing market, builders completed 584,900 homes. In 2004-2006, the last boom period for homebuilding, builders finished between 1.8 million and 2 million houses per year.
Today, we find ourselves in between those extremes, with 1.18 million houses built last year. I think the figure will gradually edge up toward the two-million mark. The big question is whether the Millennial generation will want to be home buyers.
I think they will. Granted, many are burdened with student debt. And many of them currently prefer urban (apartment) living. But as they hit their child-raising years, I think they will buy single-family homes in increasing numbers.
I like many of the homebuilders. D.R. Horton (DHI) is my current favorite because it builds mid-priced homes, has a decent balance sheet, and sells for only 11 times recent earnings.
I believe that investors are skeptical that the economic recovery that began about ten years ago can keep rolling on. Boats are a luxury, so boat sales drop in recessions. And that's why Marine Max (HZO), a boat retailer, sells for only nine times recent earnings.
I understand the skeptics' case, but I think their issues are fairly fully reflected in the current stock price. Sales and earnings have grown very nicely the past five years – at a pace of 17% a year and 20% a year respectively.
Past Record
Today's column is my 14th on stocks with both value and growth characteristics. The average gain of the first 13 columns was 13.7%, which compares favorably with 10.8% for the Standard & Poor's 500 Index over the same periods.
Ten of my 13 columns on this topic have been profitable, and eight have beaten the S&P 500.
Be aware that my column recommendations are theoretical and don't reflect actual trades, trading costs or taxes. Their results shouldn't be confused with the performance of portfolios I manage for clients. And past performance doesn't predict future results.
Last year, my picks trailed the S&P, due mostly to losses in Walgreens Boots Alliance (WBA) and Molson Coors Brewing Co. (TAP). I had a loss of 1.5%, while the S&P 500 advanced 9.9%.
Disclosure: I own shares in D.R. Horton and Walgreens Boots Alliance for most clients and personally. A fund I manage currently has a short position in Molson Coors, instituted several months after my column appeared. A fund I manage owns call options on Applied materials.
John Dorfman is chairman of Dorfman Value Investments LLC. His firm or clients may own or trade securities discussed in this column. He can be reached at jdorfman@dorfmanvalue.com.