5 Appealing Rapid-Sales-Growth Stocks
Posted: July 24, 2018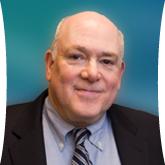 Is your business's revenue growing at a 20% clip? Fewer than 9% of publicly traded companies are. And here's why it matters.
The ultimate goal is profit growth. But unless sales are growing, profits can only be improved via cost cutting. And there's a limit to how much a company can cost-cut its way to prosperity.
So, companies with rapid sales growth have at least the raw ingredients to become stars. Here are five that I like.
Broadcom (AVGO) shares have appreciated ten-fold in the past decade, with rapid revenue growth fueled by acquisitions.
Previously based in Singapore, Broadcom moved its headquarters to San Jose, California in the past year. It makes semiconductor chips and assemblies used in smartphones, tablets, electronic games and other applications. Recently President Trump blocked its attempt to acquire larger rival Qualcomm (QCOM).
Broadcom earned a sparkling 41% return on stockholders' equity in its latest fiscal year. Yet the stock sells for only about 10 times estimated earnings.
An intriguing small-cap choice is Consolidated-Tomoka Land Co. (CTO). It owns 36 properties in 13 states, including golf courses, apartment buildings and other properties. Most of its properties are in the Southeast and West. It also owns 5,500 acres of raw land in Daytona Beach, Florida.
I'm always looking for a combination of a cheap stock and a highly profitable company. Consolidated-Tomoka sells for only eight times earnings and earned more than 22% on stockholders' equity last year.
In 2015, Dollar Tree (DLTR) acquired the Family Dollar chain for more than $8 billion, making Dollar Tree a powerhouse in deep-discount retailing, with more than 14,000 stores. At least for now, the brands remain separate.
Dollar Tree has had some problems integrating its former rival. That, plus investors' hatred these days of brick-and-mortar retailers, explains why Dollar Tree stock fetches only 12 times earnings and less than 1.0 times revenue. At today's stock price of about $86, I think it's a bargain.
Just renamed a few days ago, Bank OZK (OZK) was formerly Bank of the Ozarks. It has its headquarters in Little Rock, Arkansas. Revenue has climbed from about $101 million in 2007 to about $940 million last year. Again, much of the growth came through acquisitions.
With specialties in commercial lending, recreational-vehicle lending and marine lending, Bank OZK has been unusually profitable. A return on assets above 1.0% is considered good for a bank; Bank OZK was at 2.1% last year and has been above 2.0% five other times in the past ten years. At a recent price of $42, Bank OZK goes for just 12 times earnings.
Celebrating its 10th birthday this year, Essent Group Ltd. (ESNT) is a mortgage insurer and reinsurer based in Hamilton, Bermuda. It turned profitable in 2013 and has shown increasing earnings each year since then.
One thing I like about Essent is that its book value (corporate net worth) has been rising along with its revenue. I also like its valuation–nine times earnings in a market that sells for about 24 times earnings.
Past Results
This is the fourth column I've written about stocks with rapid revenue growth. Results from the third column, which ran on August 29, 2017, have been dismal to date–a loss of 3.4% while the Standard & Poor's 500 Index has returned 16.5% through July 20, 2018.
Cumulative results for the three columns are not much better–a gain averaging 0.8% while the S&P 500 is up an average of 12.5% for the three periods (one year for the first two, about ten months for the third).
Ugh. I do believe that persistence will pay off, though, and that this series will eventually have a good record, as most (but not all) of my article series do.
Bear in mind that my column recommendations are theoretical and don't reflect actual trades, trading costs or taxes. Their results shouldn't be confused with the performance of portfolios I manage for clients. And past performance doesn't predict future results.
Disclosure: I own Bank OZK personally and for most of my clients. I own Consolidated-Tomoka for one or more clients.