These Are The Stocks That Nobody Wants
Posted: January 02, 2018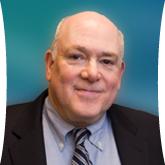 These are the anti-Amazons, the far-from-Facebooks, the non-Netflix.
These are the stocks that nobody wants.
For 19 years, I've been compiling the answer to this question: What if each year you bought the ten cheapest U.S. stocks? The only provisos are that the stocks must have a market value of $500 million or more, and have debt less than stockholders' equity.
My measure of cheapness is the price/earnings ratio, or P/E — a stock's price divided by the company's earnings per share. The lower the ratio, the more unpopular is the stock.
Stocks of companies that have lost money in the past four quarters aren't eligible. A meaningful P/E ratio can't be calculated for them.
Robotic Triumph
I call this collection of stocks the Robot Portfolio, because I set the selection rules but a computer picks the individual stocks.
Performance of the Robot paradigm has been remarkable. These low P/E outliers have posted a cumulative return of more than 1,587% in 19 years, versus about 304% for the S&P 500. That works out to a 15.66% compound annual return for the Robot, against 6.02% for the index.
The robot's picks have been profitable 15 times out of 19, and have beaten the S&P 11 times.
Bear in mind that my column recommendations are theoretical and don't reflect actual trades, trading costs or taxes. Their results shouldn't be confused with the performance of portfolios I manage for clients. And past performance doesn't predict future results.
Low P/E Theory
The theory behind the Robot paradigm is simple. Stocks advance by exceeding prevailing expectations. A stock is popular when investors' expectations are high. High expectations are difficult to exceed; low expectations are easier.
The theory is not only simple, it's also old. It was systematically propounded by market savant Ben Graham in the 1930s and 1940s. But it hasn't lost its force.
Last year the low P/E outliers achieved a return of 25.1%, versus 21.8% for the S&P 500. Gains of 110% in First Solar Inc. (FSLR) and 61% in ILG Inc. (ILG) powered the performance. Three of the ten Robot stocks declined, the biggest loss being a 29% drop in Atwood Oceanics Inc. (ATW).
New Robot Picks
Want some unpopular stocks? Here is the 2017 Robot Portfolio.
Alliance Resource Partners (ARLP) and Peabody Energy Corp. (BTU) are coal companies. Few industries are more out of favor with investors. Natural gas has been taking market share from coal for electricity generation, and burning coal has always been highly polluting.
However, President Trump campaigned on a promise to aid the industry, and I expect his efforts to have some effect. Alliance sells for about five times earnings, and Peabody for about four.
Linn Energy Inc. (LNGG) went bankrupt in 2016 and emerged in February 2017. That recent stain, plus tax complications arising from it, help explain why the stock fetches only four times earnings. The company has sold off assets to reduce debt and is currently profitable.
SandRidge Energy Inc (SD) also went bankrupt in 2016. (Some 90 energy companies went bankrupt that year.) Its current price of about $21 is less than book value (corporate net worth per share).
Schneider National Inc. (SNDR) is a trucking company that went public in 2017. You may have seen its orange trucks on the highways. (It has more than 13,000 of them). Trucking is a cyclical business, but revenue and earnings are strong of late.
Technology Trio
Surprisingly, there are three technology stocks in the Robot Portfolio. Ichor Holdings Ltd. (ICHR)of Fremont, California, makes fluid delivery systems used in the manufacture of semiconductor chips. It has been doing great lately, but investors penalize it for erratic earnings.
Kemet Corp. (KEM), with headquarters in Simpsonville, South Carolina, makes tantalum and ceramic capacitors and other electronic parts. Major customers include Berkshire Hathaway, Apple and Northrop Grumman. Kemet has lost money in ten of the past 15 years, but has been quite profitable lately.
Micron Technology Inc. (MU) of Boise, Idaho, makes memory chips. In the past it was too tied to the personal-computer market, but it has moved into chips used in mobile devices. Profits are hot lately but have been spotty in the past.
Buggy Whips?
Investors figure that GameStop Corp. (GME) is a buggy-whip company. The company sells new and used electronic-game hardware and software through about 4,000 U.S. stores and about 2,000 abroad. The trouble is, much of what GameStop sells is now available on the Internet.
Revenue and earnings shrank a little in fiscal 2017 and analysts expect them to continue to shrink, gradually. The stock sells for five times earnings and yields 8.5% in dividends.
Bed Bath & Beyond Inc. (BBBY) rounds out the portfolio. The retailer of towels, sheets and other household goods has been profitable in each of the past 15 years, but profits have diminished in the past two years and analysts worse ahead.
Investors should be aware that low P/E outliers are high-risk selections. The companies have obvious problems; that's why they are cheap. Plus, the stocks in this portfolio tend to cluster in a few industries, possibly hindering diversification.
Personally, I use the Robot Portfolio as a source of ideas. I love the way it makes me look at some stocks I wouldn't otherwise consider.
Disclosure: I own First Solar shares for one of my clients.